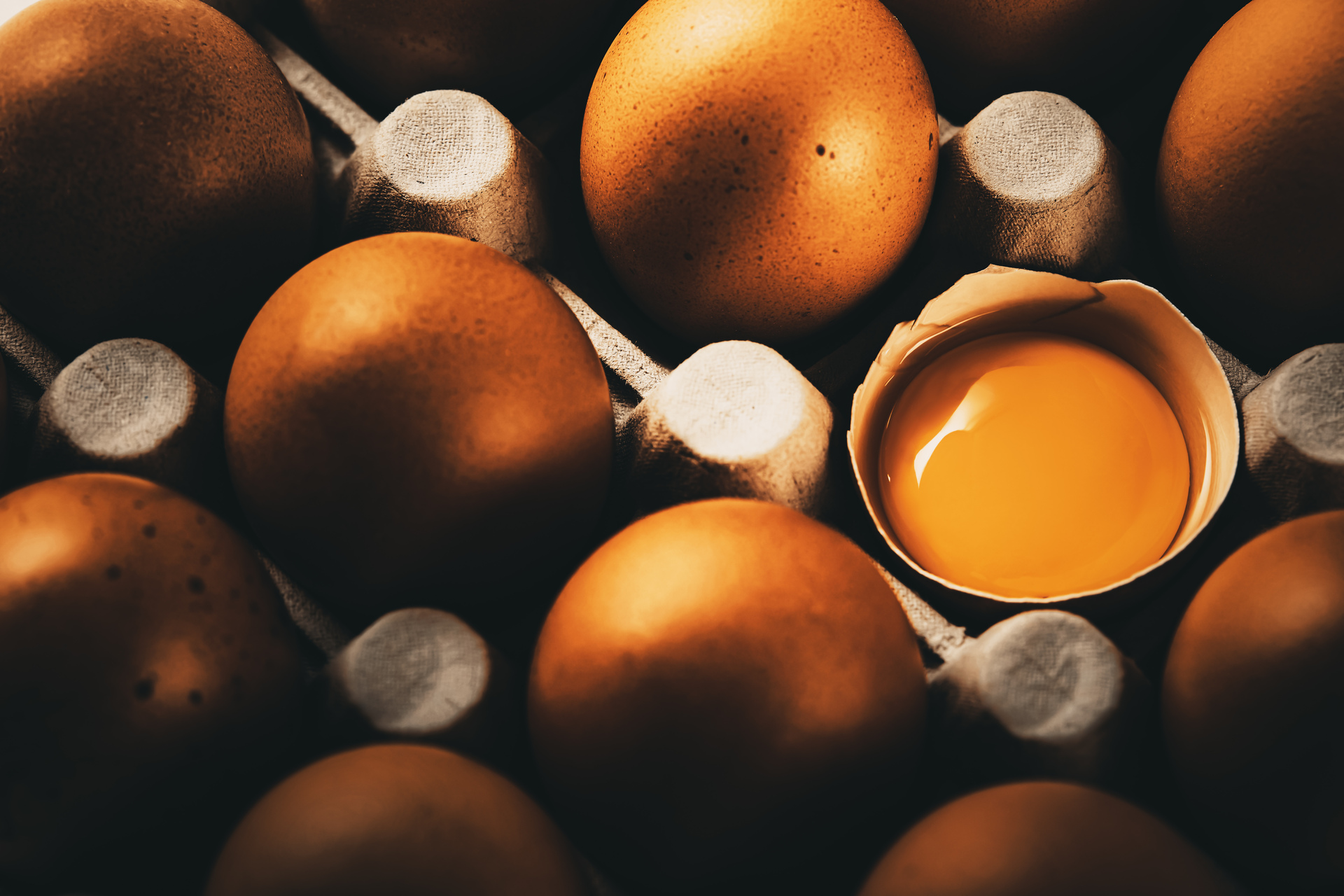 Who we are?
Home
/
GPR Suflidowo
/
Who we are?
Naturally yellow, healthy and tasty – this is what you can expect from Suflidowo eggs. Our hens are fed with home-produced fodder – from our own crops and according to our own tried-and-tested recipes. We supervise every stage of production to ensure that you receive eggs of the highest quality. Following the principle of "Reliability dictated by tradition dictates, modernity required by the future", we have been on the market for over 40 years.
We offer our eggs to both retailers and wholesalers. You can find them in branded grocery chains as well as in small family stores with our own brand label – żółteZnatury, which translates into English as "naturally yellow". The unique taste and colour of our egg yolks are appreciated by the restaurateurs, confectioners and pasta producers with whom we enjoy long-term cooperation. For the HoReCa market we have designed a special range of eggs disinfected with UV-C rays and quality-approved with each delivery.
Grupa Producentów Rolnych Suflidowo, which translates into English as Sufidowo Farm Producers Collective, is currently a collective of 7 family farms. This business management model guarantees us efficiency in terms of management, development planning and involvement in social activities.
The farms included in GPR Suflidowo are located in Teresin, Głupice Parcela (Drużbice district, Łódzkie Voivodeship,), Świerczyna (Dłutów district, Łódzkie Voivodeship,) and Lipina (Dołhobyczów district, Lubelskie Voivodeship).