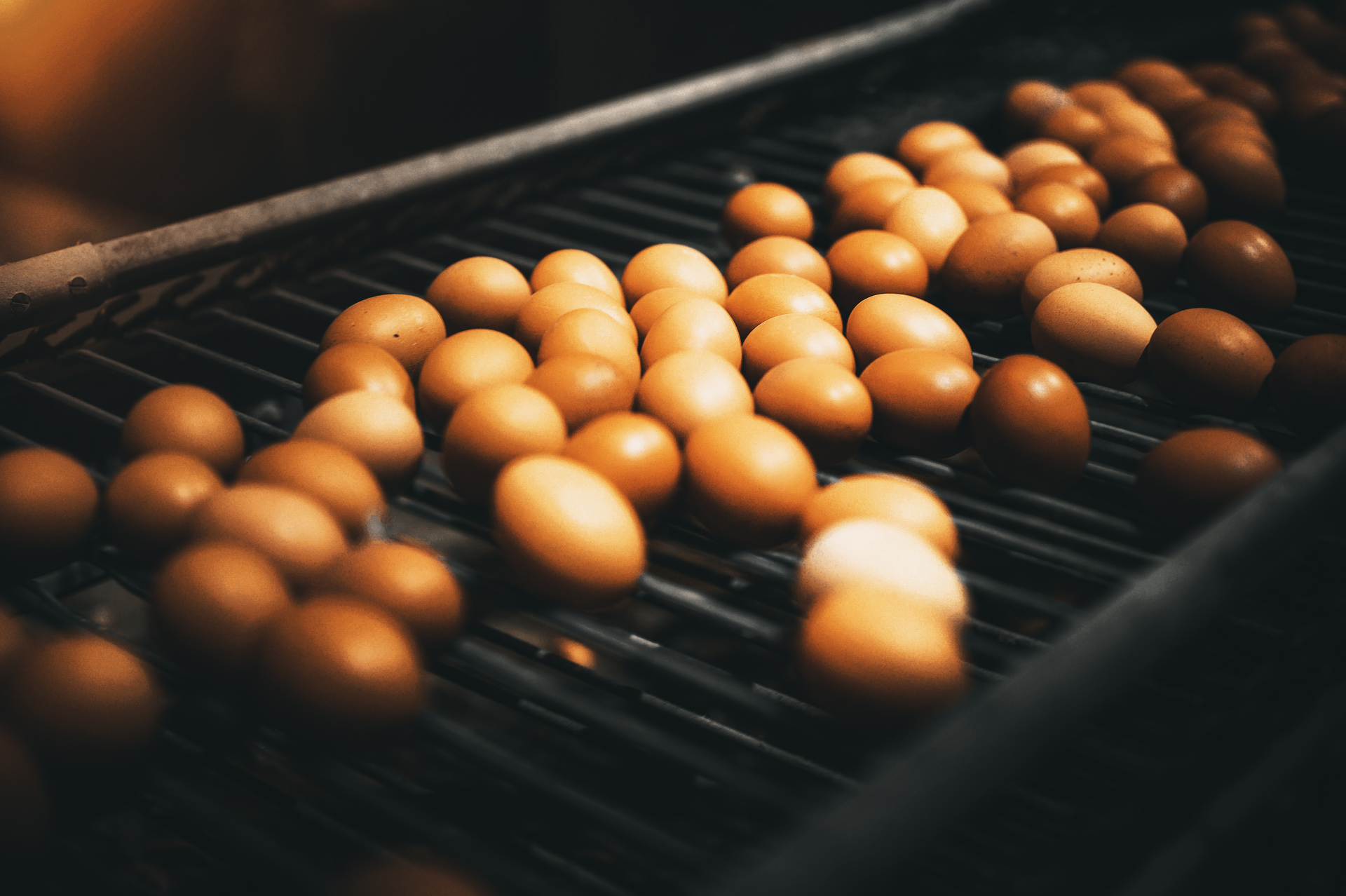 Integrated production process
Home
/
Egg
/
Integrated production process
The secret to the perfect egg is the quality of the feed consumed by the hens. We grow most of the grain ourselves and use it to make food for our hens. However, diet is not everything. We also attach great importance to the conditions in which our hens live. We care for their welfare from birth to ensure that our hens are healthy and lay healthy eggs.
Cultivation, purchase and
cereal storage
We grow our own grains, maize, rapeseed and soybeans in high-class soil. We also purchase grain year-round and carefully check the quality of grains supplied by farmers.
Feed mixing plant
Equipped with a laboratory where we check the quality of grains and the content of mycotoxins. Our feed consists of several carefully selected ingredients that ensure the hens a properly balanced diet rich in macro- and micro-elements. We produce feed in Suflidowo, mainly for our farms.
Chicken breeding
In the small town of Lipina (Lubelskie Province), far-removed from civilisation, we found ideal conditions to breed our own laying hens. We also offer hen breeding services. A full range of vaccinations, qualified staff and constant veterinary care guarantee the proper development of flocks.
Poultry farms
GPR SUFLIDOWO is currently comprised of 7 owners of family hen farms producing eggs in the following systems: ecological, free range, deep-litter indoor housing and cage. To transport eggs from henhouses, we use reusable plastic cartridges that deliver the eggs to the packing plant. All farms adhere to strict biosecurity rules to protect our flocks.
Egg packing plant
At this stage, the eggs are classified according to quality and size. In Suflidowo, we use a sorting and non-contact packaging system. All our eggs are also disinfected with UV-C rays, which destroy bacteria and viruses on the shell.
Transport
We have our own fleet of trucks especially designed for transporting eggs. Our logistics department ensures punctual delivery.