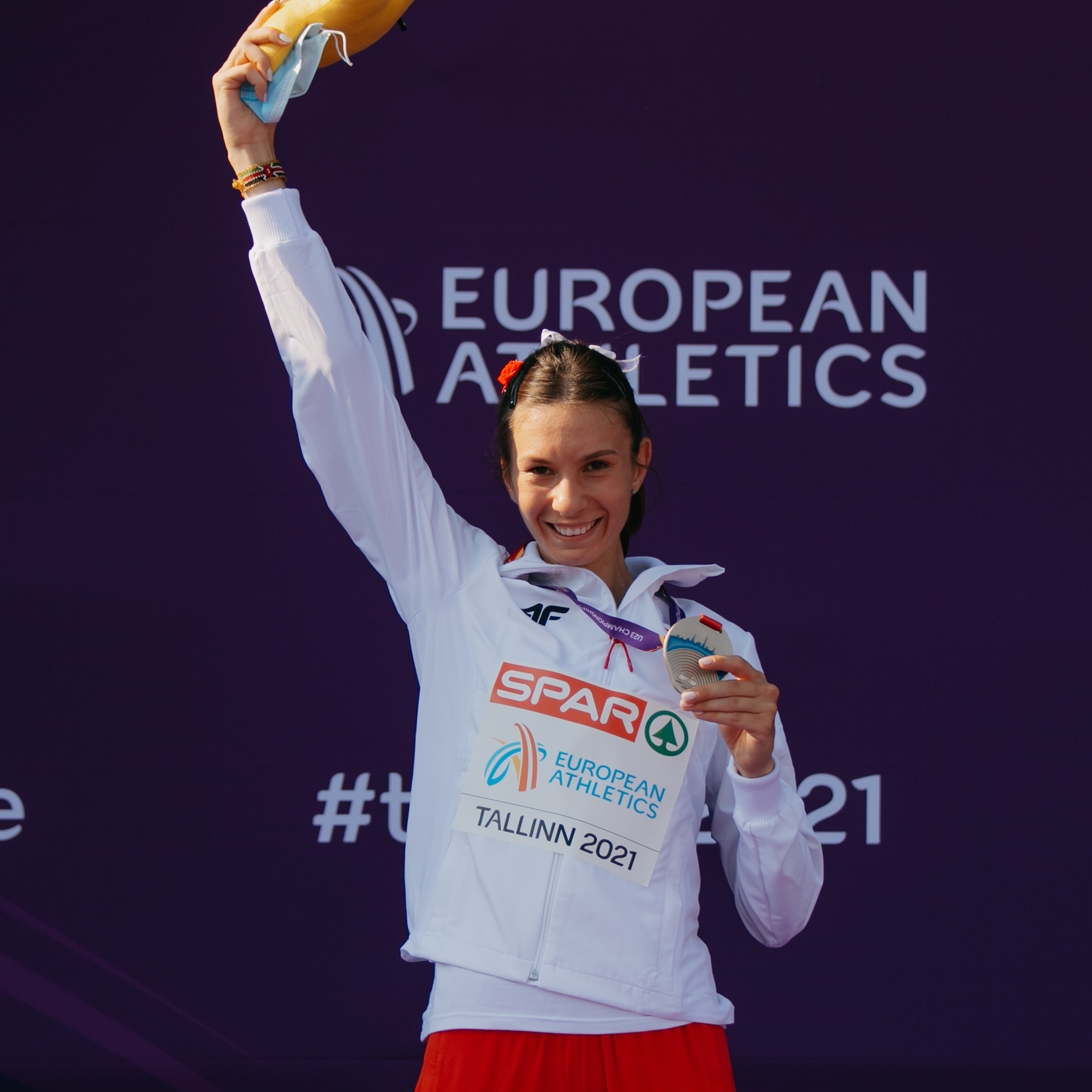 Kinga Królik
Home
/
Helping others
/
Kinga Królik
Kinga Królik is a young, highly talented athlete, currently associated with the UKS Azymut Pabianice club. Aware of her talent, predispositions and fantastic personality, in 2018 we decided to support her development financially.
Kinga began training at the age of 9 with orienteering. The crowning achievement of her career as an orienteer was winning two medals at the 2016 European Junior Championships: gold in the sprint race and bronze in the relay race.
At the same time, from the age of 14, Kinga began training in short and medium distance runs. She won her first gold medal during the Polish Junior Junior Championships in 2016 in a 2,000 m steeplechase race. 2018 was an excellent year for the athlete. She won, as the only Polish Junior Championship competitor, two gold medals in the 2,000 m and 1,500 m obstacle race. She also won the Czech-Hungary-Slovenia-Slovakia inter-state match, setting a 1500 m personal best of 4:25.39.
After these successes, she joined the UKS Azymut club in Pabianice. In 2021, Kinga got off to a great start. She won a silver medal in the 3,000 m race at the Polish Seniors Championships. Currently, her result in the 2,000 m steeplechase is 4th place in the world senior category and first in the under 23s.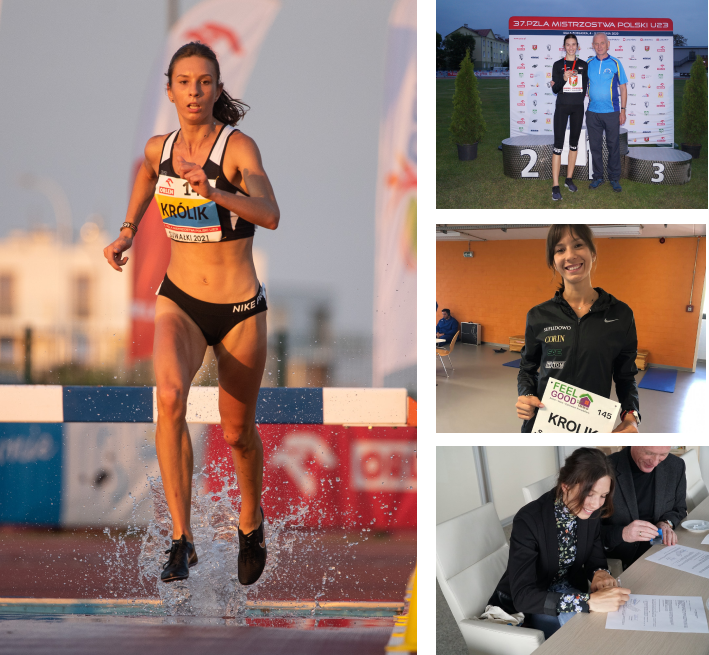 You can see all of Kinga's competitions here: