 Poached egg with the fresh lettuce mix salad
Home
/
Koko Cooking
/
Koko Cooking
/
Poached egg with the fresh lettuce mix salad
5 min
1 serving
Easy
Ingredients:
1 żółteZnatury egg
salad mix
cherry tomatoes or other vegetables for decoration
vinaigrette dressing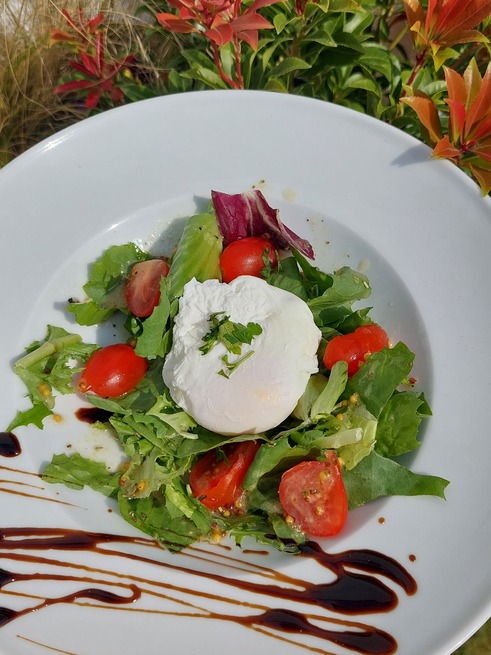 Poached egg is a perfect option for a healthy, yummy breakfast. Fits well just with salt and pepper, however it also tastes great with a crispy slices of bacon or the fresh lettuce mix salad.
Step 1
Put one big and fresh egg to the boiling water with the drop of lemon juice.
Step 2
When the egg white is starting to curdle, with the circular moves, gently wrap around the egg yolk till it will be full covered.
Step 3
Boil about 3 minutes and gently take out and put it on the fresh salad mix. Remember that the egg yolk should be runny.
The lettuce mix salad can be decorated with our favourite, fresh veggies and everything can be besprinkle by a sweet-sour vinaigrette dressing.
The recipe and photo was sent by Kopalnia Smaków restaurant from Bełchatów.
Enjoy !